Every day, we use our toothbrush to maintain oral hygiene. But do we clean our toothbrush everyday? We might get surprised how dirty our toothbrush can get and how much investment we lost especially if we own an electric toothbrush. This is due to the fact that electronic toothbrushes can be expensive.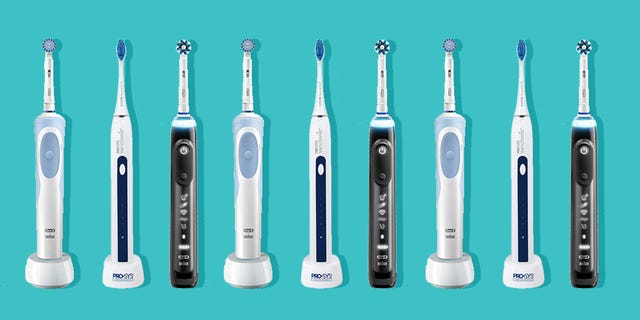 An electric toothbrush like Sonic electric toothbrush helps us clean our teeth thoroughly. It is so effective at cleaning our teeth and keeping healthy our gums that we have to invest on it. The price is more expensive than manual toothbrushes yet it is all worth it. Now it is our obligation to protect our investment by cleaning our electric toothbrush guide the best way and the list below will surely help us.
Rinse toothbrushes thoroughly with tap water every after use. Then store the toothbrush in upright position and let it dry through air. If you cover the toothbrush, there would be a chance that it will breed germs and will cause you to have not so healthy and dirty toothbrush.
Do a deep cleaning process on electric brushes once a month. This is possible by soaking the bristle of the toothbrush for about an hour with two tablespoons of bleach mixed with a cup of water in a glass. Then remove the toothbrush and rinse under the running tap water for about a minute and allow air-dry when hang upside down and place back it in its charger. This cleaning is important especially when you had had flu or cold to be assured that all the living germs and bacteria are killed from your toothbrush bristles. Do it slowly and carefully because the bleach might get accidentally on your clothes or anything that is surrounding you.
Make sure also that your electric toothbrush has been switched off when soaking. Although electric toothbrush is sealed, it is not tight enough that some of the liquid will stay overtime. Chances are, the liquid will get into the circuit part of the electric brush and will damage the brush causing it to stop functioning. So better take off the head of your electric brush from its body because the solution might damage some parts of the electric part when you submerge it in the solution.
Store your electronic toothbrush in a clean place. It is mostly located in your bathroom and therefore we have to keep our bathroom clean. Because if a bathrooms is left unclean, then it will breed airborne bacteria that will stick to you electric toothbrush.
Replace brush heads when worn out. You have cleaned you brush every day and deep cleaning it once a month. But this is not enough to spare you from buying a new one. Although the tips mentioned above will most likely keep you from buying expensive brush head refill, but it is not longer than you want. The brush head is bound to wear out and you have to replace it every 3-4 months. For a young child, it is necessary to replace the brush head more often.